[ICO] OneChain - One door, a thousand rooms, ten thousand keys ...


In 2017, many of the cryptographic events have taken place, including good and bad, but overall, cryptocurrencies encryption has become a global investment channel. However as you have seen, the biggest risk of the market today comes from its security factor.
OneChain storage wallet and the future of cryptocurrencies...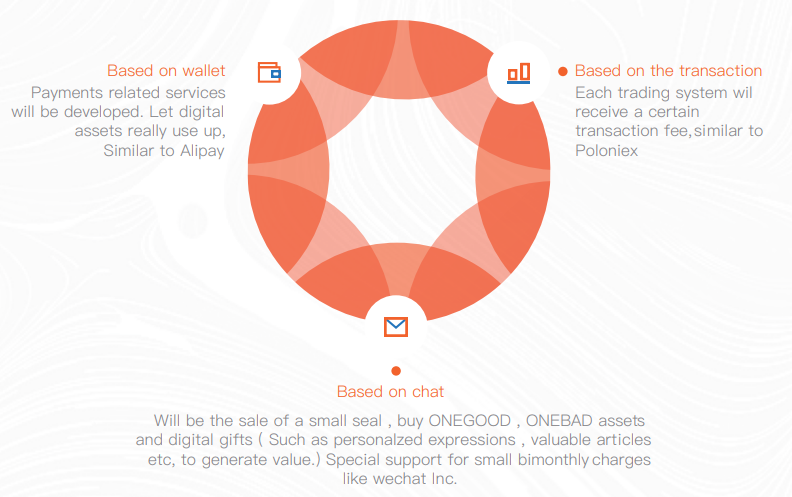 To clarify the problem, we will first look at the disadvantages of the current storage system is encountered:
Offline wallets seem to be safe, but for use, you need to go through many initial setup steps and not have to go through the migration process.
Online wallet is always vulnerable to attack by hackers as well as transaction speed is not high, accompanied by expensive costs.
Hard wallets are handy but the main risk comes from the physical impact on the storage device itself.
And to reconcile all of these elements, OneChain creates its own storage platform, as its current archives support over 700+ different tokens, by creating a medium environment. With many separate encryption steps, it will be the most secure basis for your property. And because they use their own middleware, the transaction speed will no longer depend on the underlying platform, which makes the transaction speedier (about 20,000 peak Transactions per Second (TPS)). Take BTC as an example:
When you talk to the BTC on the OnceChain wallet, the system first generates multiple signatures (other than the BTC's signature platform) to store BTC assets, then OneChain Gateway distributes the same ONE property. BTC for this user, on the system of OneChain, property owners will use ONE.BTC to transaction, when the end user when want to withdraw money, OneChain port automatically transferred BTC from multi-user wallet and OneChain port will release the corresponding ONE.BTC property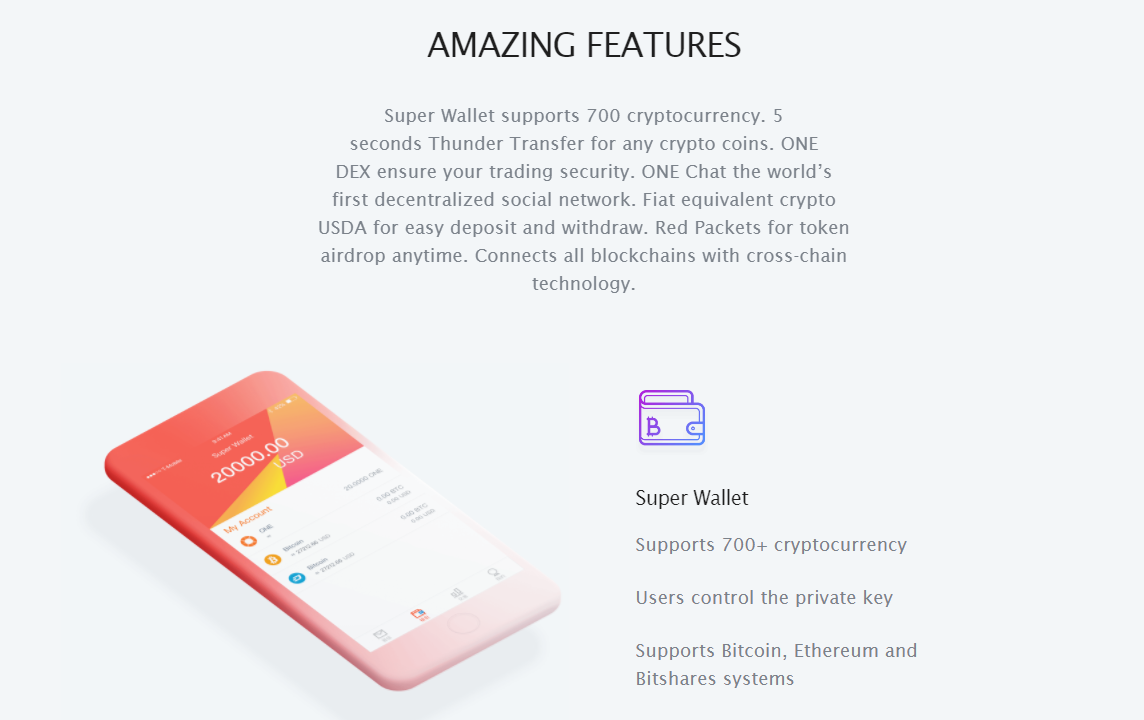 That's not all, on the OneChain platform there are two accompanying concepts: OneGood and OneBad - two balances of the user authentication system, when a user is rated as good - Of course, they will be given the OneGood, in the opposite direction but the bad guys will be bundled with OneBad. And when a person with OneBad mass is too high, they have the ability to fall into the blacklist, all users on the system will always be warned when dealing with these bad guys. When these activities are recorded on blockchain, fake reputation will be detected easily.
Indispensable, good human beings:
The development team of the project with many years of experience in the crypto sector as well as related fields such as services, security, economics and advertising services are focused on a common ideal, which will assure a potential project.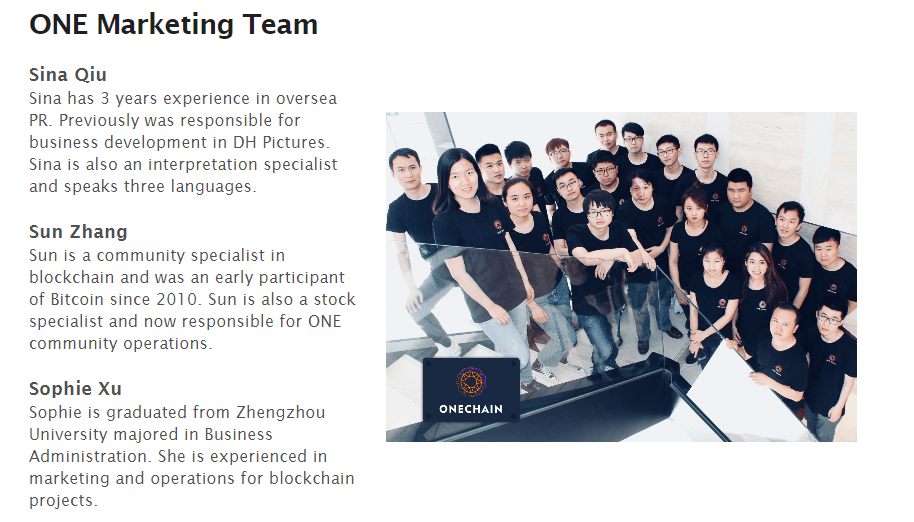 Founder: Huang Huarong
Senior developer
Senior technical manager of Huobi
Early participants in bitshares
AIDU investors and technical consultants
With 20 years of R & D and management experience, he has extensive experience in natural language processing, mobile social networking, mobile shopping, digital currency and exchange. He graduated from Wuhan University and studied under the well-known cryptographer Zhang Huanguo. He is one of the first students studying information security and cryptography in China. During his college years, he developed the first Chinese-English speech synthesis system in China.
About ONE token:

More infomation:
— — — — — — — — — — — — — — — — — — — — — — — — — — — — — — —
Success comes from ideas, starting with enthusiastic people and flying high by the whole community
-Author: Hoangvuhk3110
-Link Bitcoin: https://bitcointalk.org/index.php?action=profile;u=1805177