What is Spotcoin Project?
Spotcoin is developing a complete digital asset management toolkit. One intuitive interface that will provide access to digital asset markets, over-the-counter trading (OTC), mining and payments. Spotpay allows for fast, cheap, convenient retail transactions using digital assets. Spotcoin supports new distributed ledger technologies by investing in promising startups and training the blockchain workforce of tomorrow through its innovative Blockchain Institute and Accelerator Program. The Spotcoin community will have access to the valuable insights gained through creating a smarter economy. Our weekly dividend distributions backed by reports from third-party auditors ensure transparency and accountability.
Spotcoin is developing a complete digital currency management toolkit. One intuitive interface that provides access to digital currency markets, over-the-counter trading, mining and Spotpay API.
Spotcoin is new cryptocurrency exchange created in Georgia (the country, not the American state) that you will be able to find on the market soon. The company has an over the counter (OTC) clearing house that provides some liquidity between fiat currency and crypto so you can exchange them both easily.
The company is also invested in mining operations and in education projects in the country of Georgia. Spotcoin's main objective is the creation of a global digital exchange that can be able to bridge the gap between this emerging and profitable new market that is the crypto world and the banking sector, which is more traditional.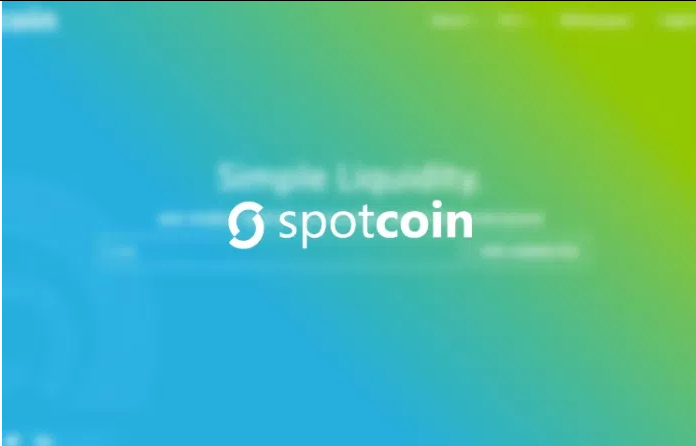 How SpotCoin NEO Crypto Exchange, Trading & Payments Works
Spotcoin will be used to make banking services accessible for everyone in the world. The company already supports 10 countries and has a trade volume of over $10 million volumes. The company intends to create and fortify the economic ties between the countries situated in the Black Sea, China and Europe, which has the potential to transform Georgia in a gateway for blockchain investments in the whole region.
The main values supported by this company are reliability to ensure that everyone can always be content with the platform, integrity to treat all the users with respect and transparency, something that is absolutely vital in any blockchain and cryptocurrencybecause the users expects more transparency than in traditional banking.
Who Is Behind SpotCoin?
Spotcoin was created mainly Georgian blockchain experts. The two co-founders of the company are Andrew Thornhill and Guram Rukhadze, which created a partnership to make Spotcoin a reality. Timothy Gick acts as the Chief Executive Officer (CEO), Sean Mulcahey is the Chief Strategy Officer (CSO).
Other important members of Spotcoin are Nelly Gvadzabia (director of administration), Ketevan Pophadze (marketing manager), Nikoloz Gugulashvili (information technology manager), Zaza Sharmanashvili (chief accountant), Byron Yoshida (ICO program manager), Tamar Nozadze (ICO program coordinator) and others.
SpotCoin Conclusion
If you are based in Georgia, there is a good chance that Spotcoin might look like something interesting for you. On the other hand, if you are not, then the chances that you might want to use Spotcoin are considerably lower because
Author: tinhkhuat
Bitcointalk: https://bitcointalk.org/index.php?action=profile;u=1885373