VOXELX ICO: THE BLOCKCHAIN DICOM-PLATFORM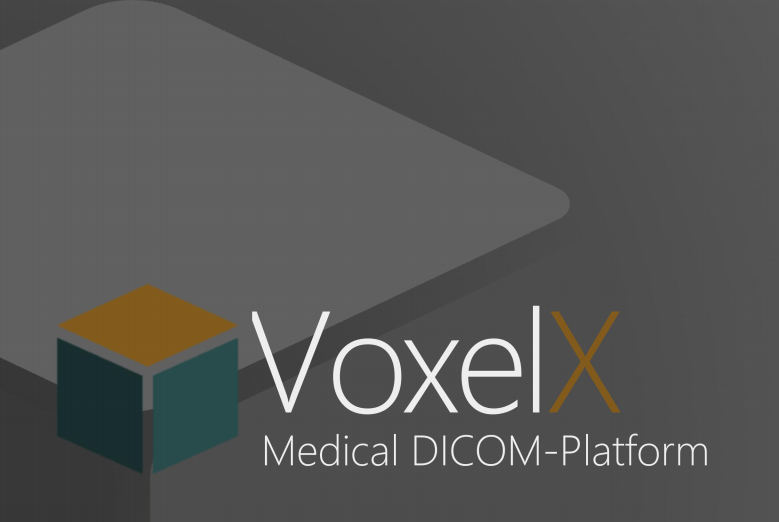 Voxelx is an online, community-based DICOM-platform, designed to provide valuable information for study, reference and learning for graduate and post-graduate students. Radiologists and radiology enthusiasts would find this platform quite useful, as it is mainly focused on the field of radiology. it engrafteds the very element of growth in the field and creates the synergy with the blockchain technology framework for proper harnessing of medical study information in general. As the medical field continues to expand, the volume of information keeps growing, making learning tougher, tedious and sometimes frustrating. Although multiple learning resources exist, the information can be overwhelming, making it difficult to study. Furthermore, VoxelX seeks to revolutionize this multidisciplinary learning through its' online DICOM-platform powered by blockchain. VoxelX's platform simulates medical learning online, making it more approachable for students and enthusiasts alike. Since 2013, VoxelX's team has worked in implementing DICOM-images in medical e-learning, and have invested the knowledge garnered from these experiences in their platform.
A DICOM-PLATFORM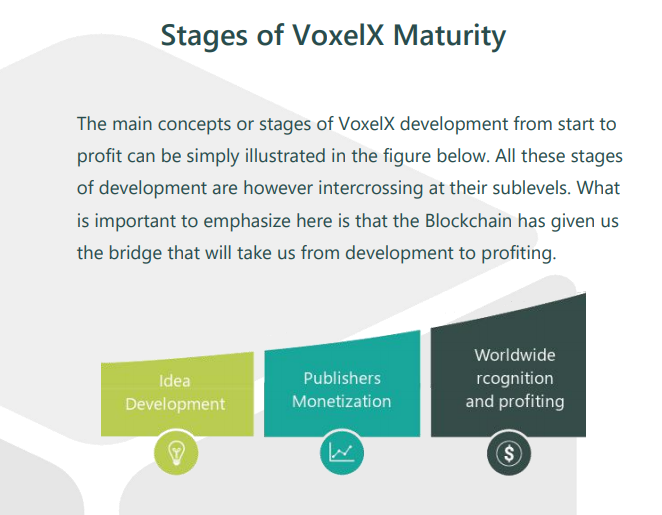 The VoxelX platform uses DICOM as a standard, as it is free to download and use. It also has the added advantage of making medical imaging information interoperable. DICOM (Digital Imaging and Communications in Medicine) is a medical standard used for storing and transmitting images. With this standard, medical devices can be integrated and transmit information to each other. This makes learning proficient and easy for the user. The user experiences a creative point of learning with ease and not filled with too much amount of information to accumulate.
AN ONLINE, COMMUNITY-BASED PLATFORM
VoxelX DICOM-platform is accessible online, enabling users to be part of a great community where they can learn, participate and also contribute to its growth. Users can create their own notes, contribute to discussions and even create and share their DICOM-libraries with each other. This makes the act of learning an active learning construct for users on the platform. It validates cross functional learning paradigms for medical practitioners and personnel.
A PLATFORM FOR LEARNING
VoxelX provides various tools and features to make finding information easy. Content on the platform is created and generated by the community. Knowledge in every anatomical structure has been dynamically extracted, and links to every major knowledge resource are provided. The platform also provides drawing tools, allowing users interact with the DICOM-image. Thus, Users will also be able to create their own notes and contribute their own images. They can also create libraries from these images and share them with other users, or keep them private if they choose to. Additional features like lecture presentation mode, and online case discussion are also quite useful and make the platform interactive.
A BLOCKCHAIN-POWERED PLATFORM (GRAY-TOKEN)
At the heart of the platform is GRAY coin, a Ethereum's ERC-20 token. It allows monetization of content on the platform. Each registered user on the platform will have a wallet created and linked to their account. This wallet is unlike traditional cryptocurrency wallets; its size grows based on the user's contribution to the platform.
This growth is based on our unique ranking algorithm that rewards users who contribute positively to the platform's growth. Contribute, get gray coin, rank higher… you get rewarded for participating. Every submission or update gets rewarded, no matter how tiny.
ROADMAP AND PRESALE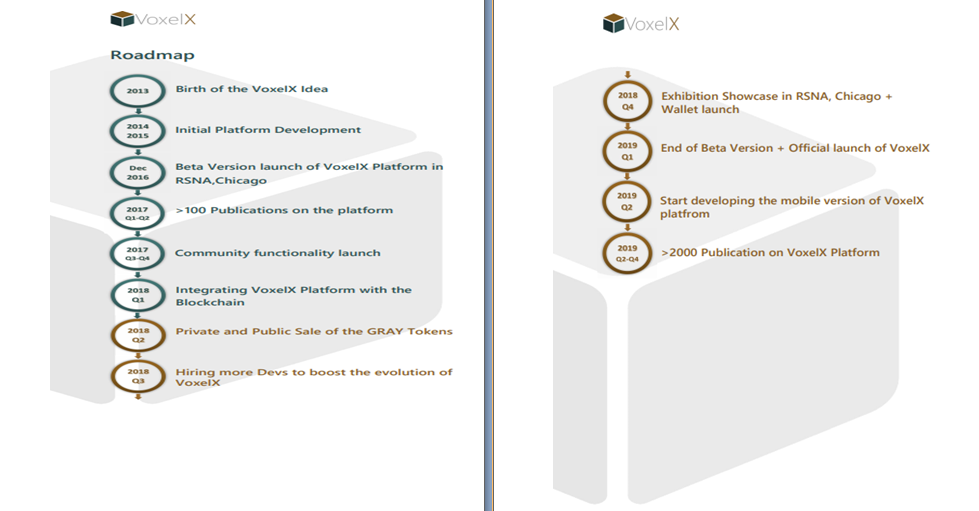 Voxelx platform presale begins on the 20th of April 2018. Users and interested investors should visit their homepage www.voxelx.io to participate in the sale.
A roadmap detailing activities and tasks can be viewed in the whitepaper in the attached link.
Sources:
Website: https://voxelx.io
Whitepaper: https://voxelx.io/wp-content/uploads/2018/04/White-paper.pdf
Facebook: https://www.facebook.com/voxelx
Twitter: https://twitter.com/Voxel_X
Telegram: https://t.me/voxelx
Youtube: https://www.youtube.com/channel/UCraP_D6AdgGWZiSJxqRUNkQ
Ann Thread: https://bitcointalk.org/index.php?topic=3242811
Author: jpnl0005
Bitcointalk profile link: https://bitcointalk.org/index.php?action=profile;u=1842222
Eth wallet address: 0x3c331A715E6092D797308ED6bA74E877767643c7